Alan Hutcheson
Back in 1962, aged 15, I was on a homemade stand alongside my dad on the outside of Knickerbrook - our usual position - at Oulton Park. It was the day of the annual Gold Cup for F1 cars, won that year by Jim Clark in a Lotus 25 by the huge margin of a minute-and-a-quarter from Graham Hill's BRM.
Preceeding the Gold Cup was the 19-lap saloon car race, won by Graham Hill in a John Coombs Jaguar 3.8. A titanic battle ensued further down the field between John Love in a Cooper Car Company Mini Cooper and Alan Hutcheson driving a Barwell Motors Riley 1.5.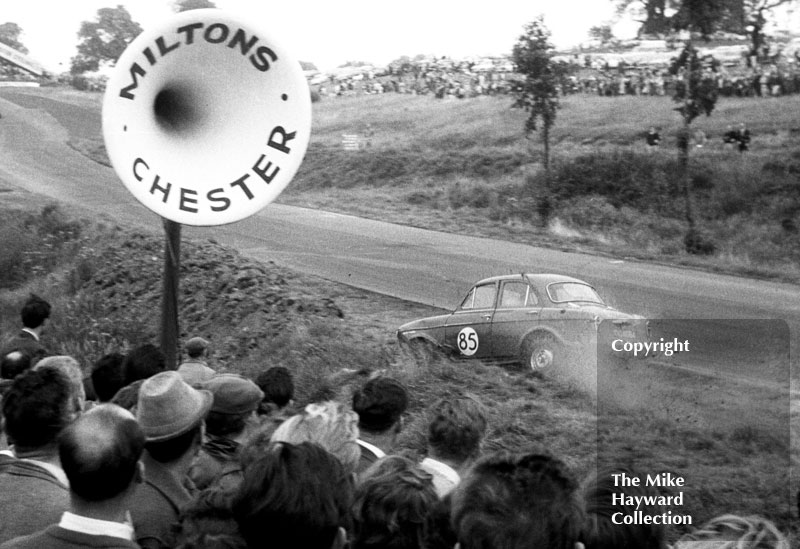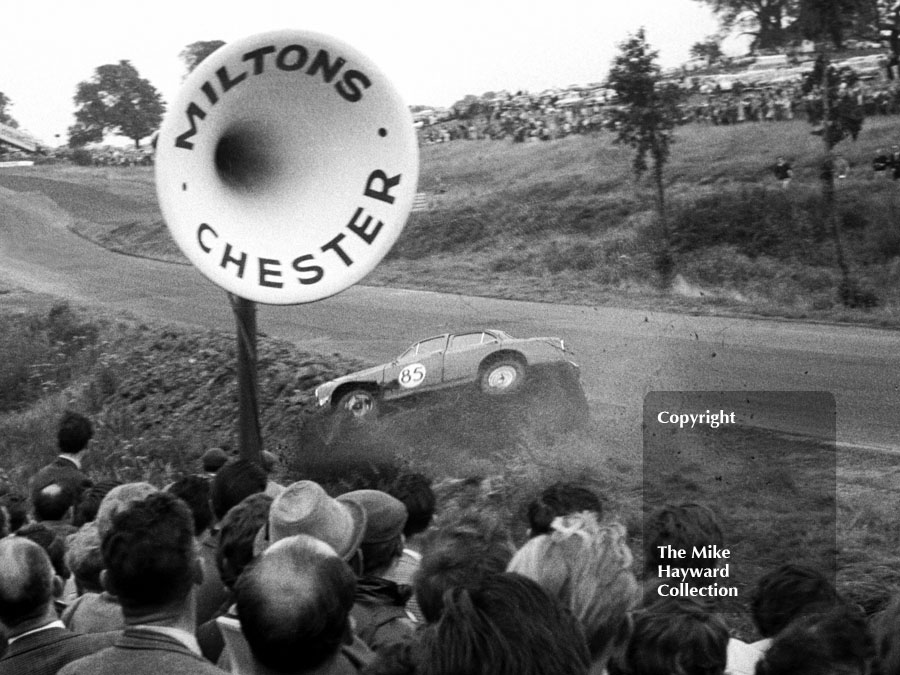 This duel was settled on the last lap when Hutcheson went wide at Knickerbrook and somersaulted into a reed bed. I was armed with a Russian Fed 2 35mm camera, while my dad had a borrowed Voigtlander Vito B. I'm not sure who took the pictures in this sequence but having both of us snapping away made up for lack of motor drives.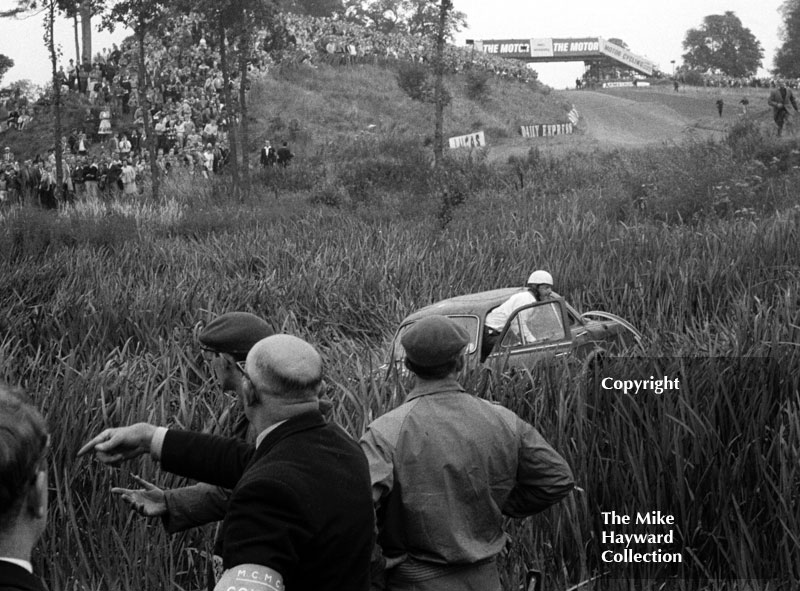 The driver emerged unscathed and executed a perfect dive to dry land from the roof of the Riley.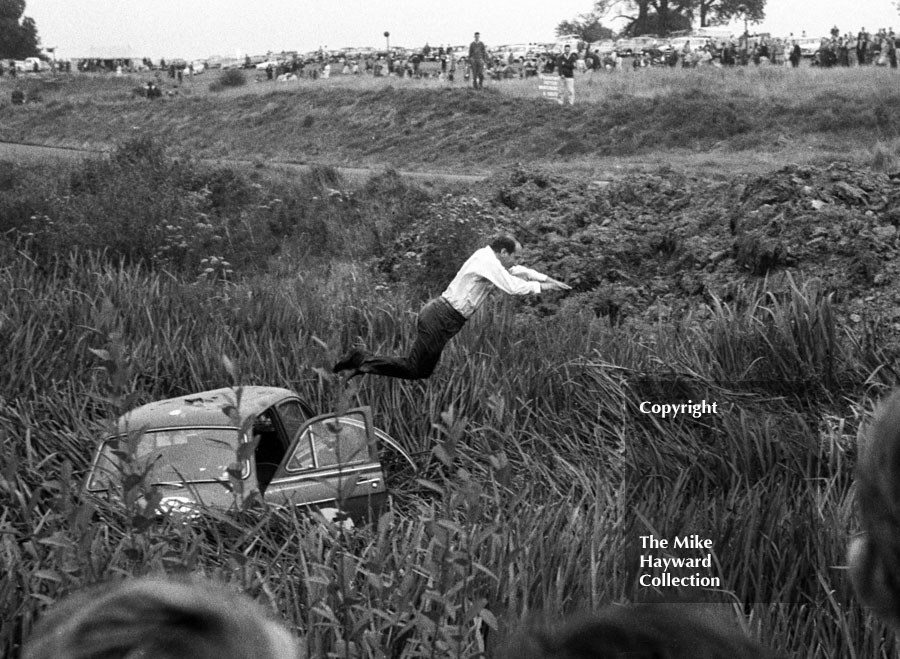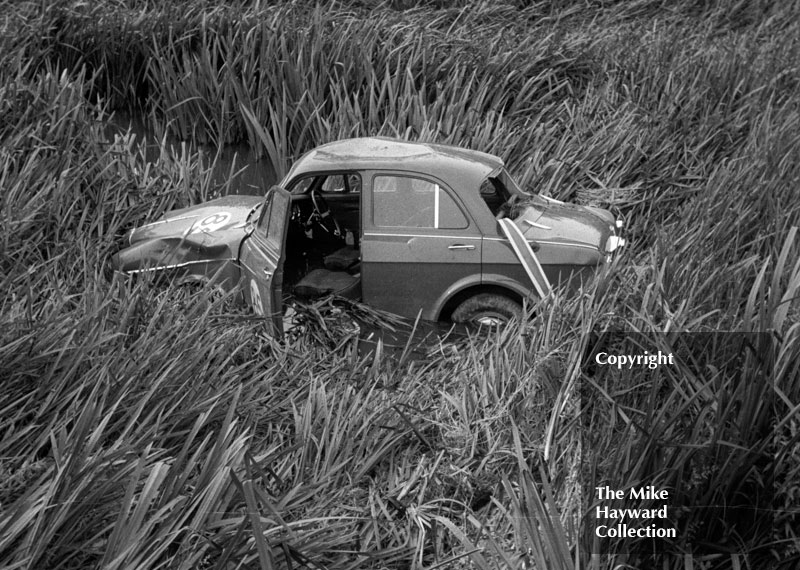 During practice Roy Salvadori in a John Coombs Jaguar had a tyre burst at Cascades Bend, going straight into the lake and coming to rest upside down. Marshals managed to extricate Roy through a rear door. Just a short distance away was a 30ft drop in the lake!

I am so grateful to my dad, Charlie, who died when I was 17, for instilling me with a love for motor sport and photography.
See all of my pictures from this event here.
Published by The Mike Hayward Collection on