Motor Racing Memories 2021 Calendar
Product ID: MHCalendar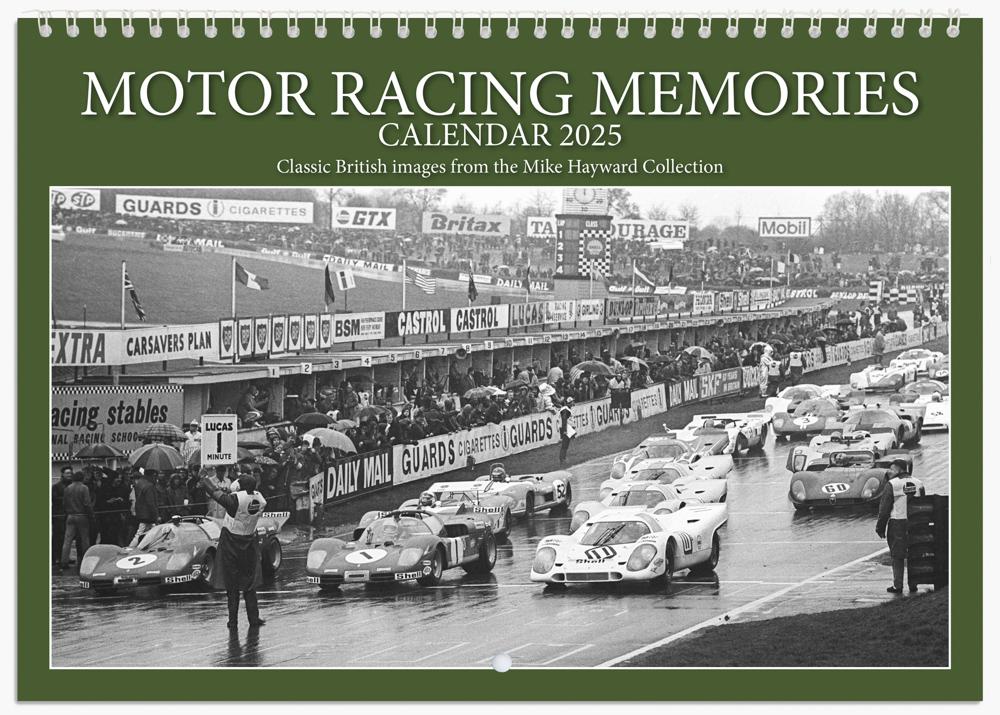 SOLD OUT
British motor sport highlights from 1965 to 1986 are featured in the Motor Racing Memories Calendar 2021 from the Mike Hayward Collection.
Iconic images include F1, F2, F3, Touring Cars, Sports Cars and HIll Climbs, along with the great names of motor racing such as Jim Clark, Graham Hill and Chris Amon.
There is also a picture of Mike's lifelong hero, Stirling Moss, who is seen demonstrating a Vanwall at the 1993 COYS International Historic Festival, held at Silverstone.
The cover image shows the starting grid at the Silverstone International Trophy in 1970, with a line-up of Chris Amon, Jackie Stewart, Denny Hulme and Peter Gethin.
The earliest picture is from 1965 and shows Jack Brabham and Ron Tauranac in the paddock at the Oulton Park Spring International meeting.

The calendar is A4 in size, opening out to A3 in use, and is printed in the UK. It fits into Royal Mail's large letter category and is supplied with a mailing envelope.
The Motor Racing Memories Calendar 2021 costs £10.95, with free postage in the UK.
The images on this website are owned by The Mike Hayward Collection. Unauthorised use is prohibited by law under the Copyright, Designs and Patents Act 1988