Glory days of Sports Car racing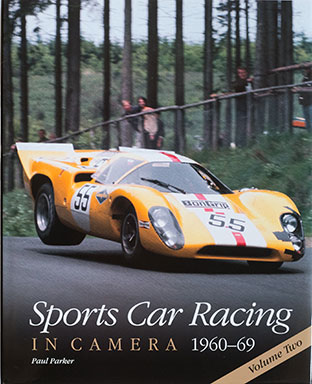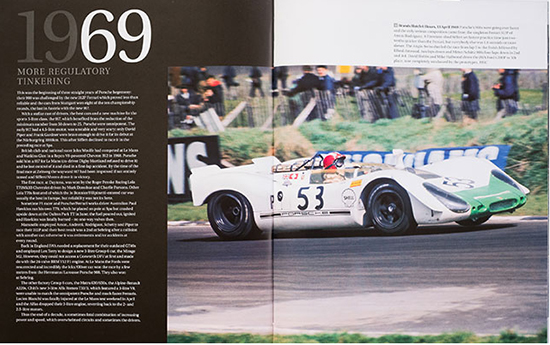 Really good to see four of my images used in Paul Parker's new book Sports Car Racing in Camera 1960-69 Volume Two.
It is an excellent book that features a wealth of pictures telling the story of top class sports car racing throughout the sixties.
This was a glorious time when top drivers weren't restricted to just Formula One and drove for the works team from Ferrari, Maserati, Aston Martin and Porsche.
As the decade wore on the American teams came into the ascendency with Ford, Chaparral and Shelby Cobras.
The book packs in a huge amount of information into the picture captions, right down car chassis numbers and the birth and death dates of the drivers.
The photographs used from the Mike Hayward Collection include Jo Siffert's Porsche 908 winning the 1969 Brands Hatch BOAC 500 (pictured).
From the same race the book also features my image of the Ickx/Oliver Mirage M2, as well as my photographs from the 1965 TT at Oulton Park, showing Jim Clark in a Lotus 30, and Paul Vestey's Ferrari 250LM at the 1968 BOAC 500.
In all there is a great collection of pictures from a time when photographers and even spectators could get very close to the action.
:: Sports Car Racing in Camera 1960-69 Volume Two, by Paul Parker, published by Behemoth Publishing
Published by The Mike Hayward Collection on (modified )