Happy birthday Stirling Moss, my all-time hero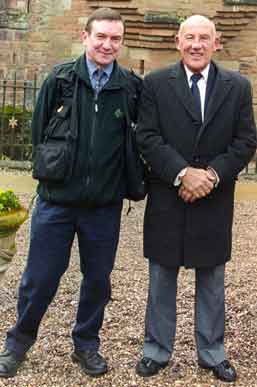 My all-time hero, Stirling Moss, was born on this day in 1927.
I became a huge fan as a car-mad youngster in the late 50s. At the time Moss was driving Vanwalls, and I still treasure the Dinky and Corgi models I pushed along the carpet all those years ago.
He was so often the underdog, driving the socks off underpowered cars and then, through no fault of his own, being forced to retire when something broke.
I watched him win the sports car race that supported the 1958 British Grand Prix at Silverstone and just knew his victory was a bad omen for the F1 race. Sure enough, his Vanwall gave up the ghost while he was in the lead.
I saw the great man in action at Oulton Park a few times, winning in 1960 with a Rob Walker Lotus and then again the following year with a four-wheel drive Ferguson P99.
That was the last time I watched him race, as he suffered his career-ending accident at Goodwood the year after.
A personal highlight for me was photographing a Maserati promotional day near Birmingham a few years back. Sir Stirling was guest of honour, and when we sat down for breakfast he was on my table!
It's always good when your life-long hero lives up to expectations and turns out to be a thoroughly nice chap.
A photograph of us standing together on that day takes pride of place on my desk.
Published by The Mike Hayward Collection on (modified )