Magazine highlights F2 champ Geoff Lees
Very pleased to see my image of Geoff Lees used in the latest issue of Motor Sport magazine.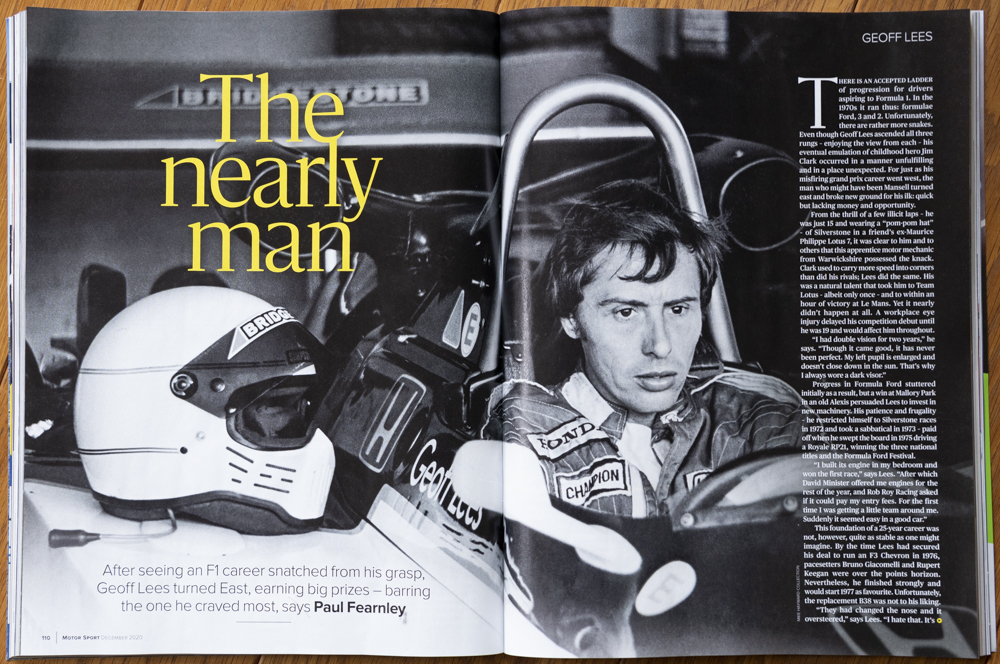 I took the picture at Donington Park in 1981, and it appears as a double-page spread in the December edition.
Geoff won the European F2 championship round driving a Ralt RH6 and went on to secure the championship.
His career saw great achievements in Formula Ford, F3 and F2, but sadly his ultimate goal of success in F1 never materialised.
A switch to the Far East then saw huge success for him in Japan in a number of categories.
Geoff retired in 2000 due to lower back pain, probably caused by his preference for the hard suspension that suited his cornering technique.
In the Motor Sport feature, writer Paul Fearnley describes Geoff as a "professional's professional".
He also quotes him as saying: "I will go to my grave disappointed with my F1 career, but I am proud of my 33 years of racing."
See more of my pictures from the 1981 race here.
Published by The Mike Hayward Collection on