New images from 1968 Spring Race meeting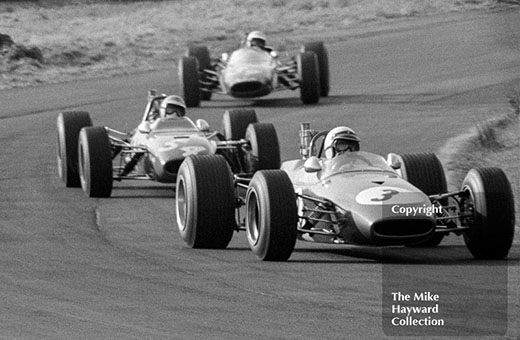 A trawl through my negatives from the 1968 Spring Race meeting held at Oulton Park revealed six previously unscanned Formula 3 images.
Drivers featured in these new pictures include Charles Lucas, Peter Gethin, Mike Walker, Harry Stiller and Chris Craft.
They were taking part in the,BRSCC Trophy Race for Formula 3 cars, which was a round of the Lombank F3 Championship.
The race was won by Mike Walker in a McLaren M4A, followed by Peter Gethin in a Chevron and Tony Lanfranchi in a Merlyn.
Pictured here is Harry Stiller in a Ken Bass Racing Brabham BT21 leading Chris Craft who is driving a Tecno 68.
See all my pictures from the race here
Published by The Mike Hayward Collection on (modified )