Gulf 917: Portrait of an icon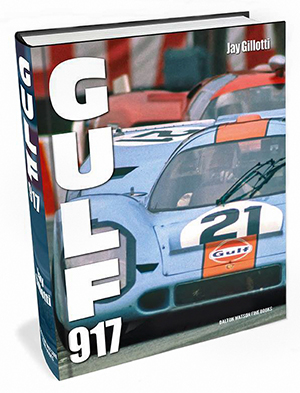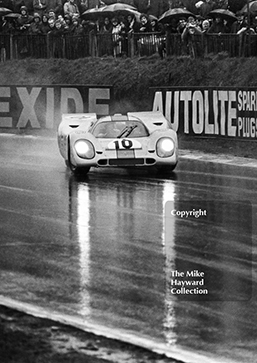 Really good to see five of my images, including one of my favourites showing Pedro Rodriguez sliding to victory in the 1970 BOAC 1000k (right), used in Gulf 917, a new book by Jay Gillotti.
Jay has been a fan of the iconic Porsche 917 ever since seeing the Steve McQueen film Le Mans as a child. Gulf 917 is the culmination of more than 30 years of research into the car and J W Automotive Engineering.
Nearly 500 pages are packed with pictures and information about the cars, drivers and races. Fascinating race data sheets from team manager John Horsman show every last detail of work carried out during pit stops, right down to how much fuel and oil were added and on which lap.
The team won the World Sports Car Championship in 1970 and 1971 and there are reports from each race with short biographies of the drivers including Pedro Rodriguez, Jo Siffert, Brian Redman and Derek Bell.
This is a really great book and will be a worthy addition to any enthusiast's bookshelf.
:: Gulf 917 by Jay Gillotti is published by Dalton Watson Fine Books
Published by The Mike Hayward Collection on (modified )