Shelsley celebrates 70th milestone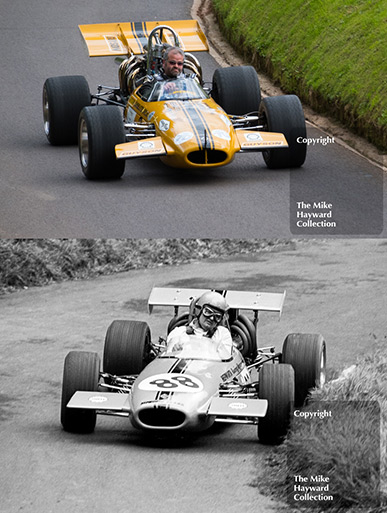 I had a really good day at Shelsley Walsh hill climb, which was celebrating the 70th anniversary of the British Hill Climb Championship.
The highlight for me was seeing the Hepworth 4WD car campaigned in the late 60s by David Hepworth.
Now fully restored by Stephen and Ryan Hepworth, pictured right, it brought back memories of photographing the car in action at Shelsley in 1970.
David was the first person to break the half-minute time for the hill in 1971, and won the championship in 1969 and 1971.
Seeing the astonishing speed of the current hill climb competitors, with more than 155mph recorded over the finish line, it seems a far cry from the first ever meeting in 1905.
Back then, policemen were stationed at points along the course with handbells to indicate to spectators where the cars were on the hill!
That first day was also notable for the magnificent beef steak puddings served up in the paddock at lunchtime accompanied by music from the Worcester Civil Military Band.
I intended having a day off from taking pictures and just enjoy soaking up the atmosphere, but the cameras did come out of the bag eventually to record some of the action, particularly focusing on the Hepworth.
Published by The Mike Hayward Collection on (modified )