Opening pages of a lifelong passion
I've been looking back into my past with a motor racing scrapbook that I started in 1957, at the tender age of 10.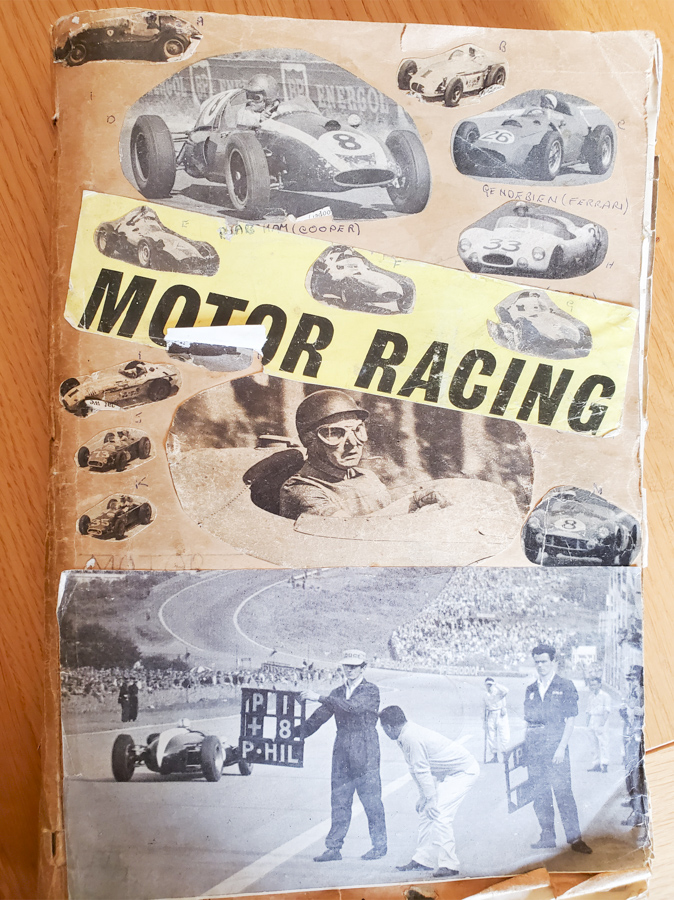 A lot of effort went into carefully cutting out pictures from magazines and sticking them on the pages with a trusty Lepages Gum Spreader.

Much of the text was typed on an Oliver No 7 typewriter, produced in 1915, which was a beast of a machine and very heavy.
I still have it, but the years haven't been kind and a visit to BBC TV's Repair Shop would be a good idea!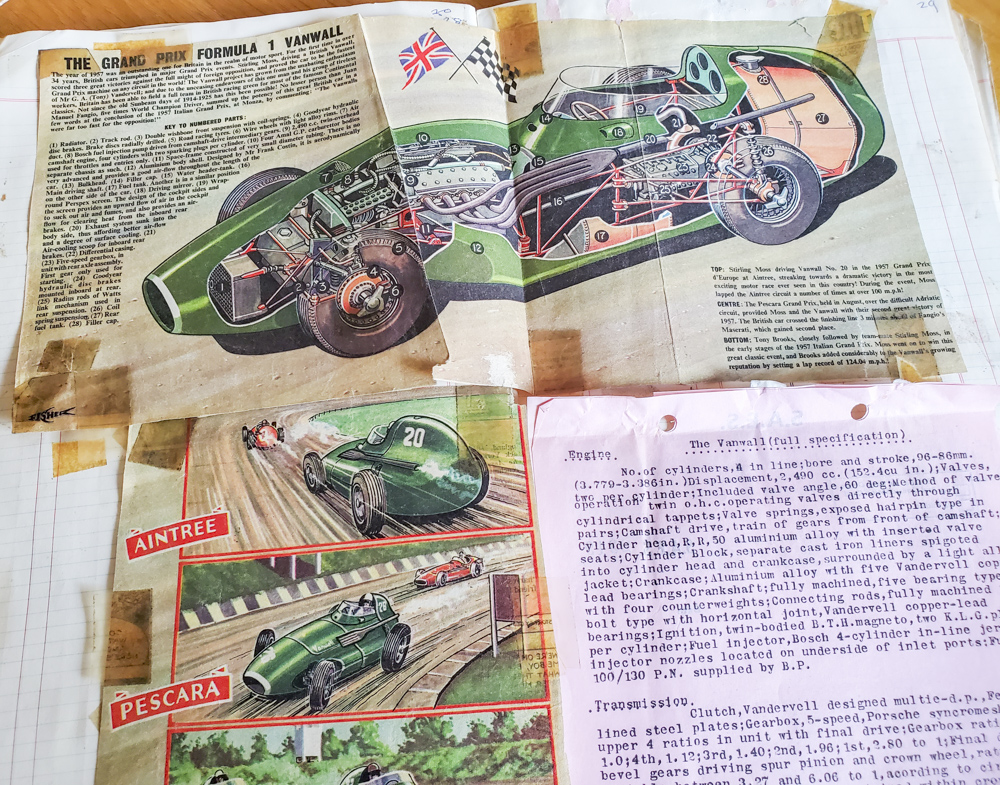 Still just clinging onto the pages, secured by yellowing sticky tape, are cutaway drawings from the Eagle comic of a 1957 Vanwall, a one-litre Lola sports car and a Belond AP Special that won the Indy 500 twice.
The scrapbook is packed with information that no schoolboy would have wanted to be without.
The 1961 Lotus Twenty Formula Junior is given prominence with almost enough detail to build one.
The wheelbase was 7ft 6in, length 11ft 7in, ground clearance 3.75in and the weight with water and oil 805lbs.
It had the option of VW or Renault gearboxes and the ratios are written out in full!
My all-time hero Stirling Moss features prominently and an article from Motor Racing magazine in 1960 mentions Jim Clark and John Surtees as the most promising up-and-coming drivers.
I am amazed that the scrapbook has survived after more than 60 years!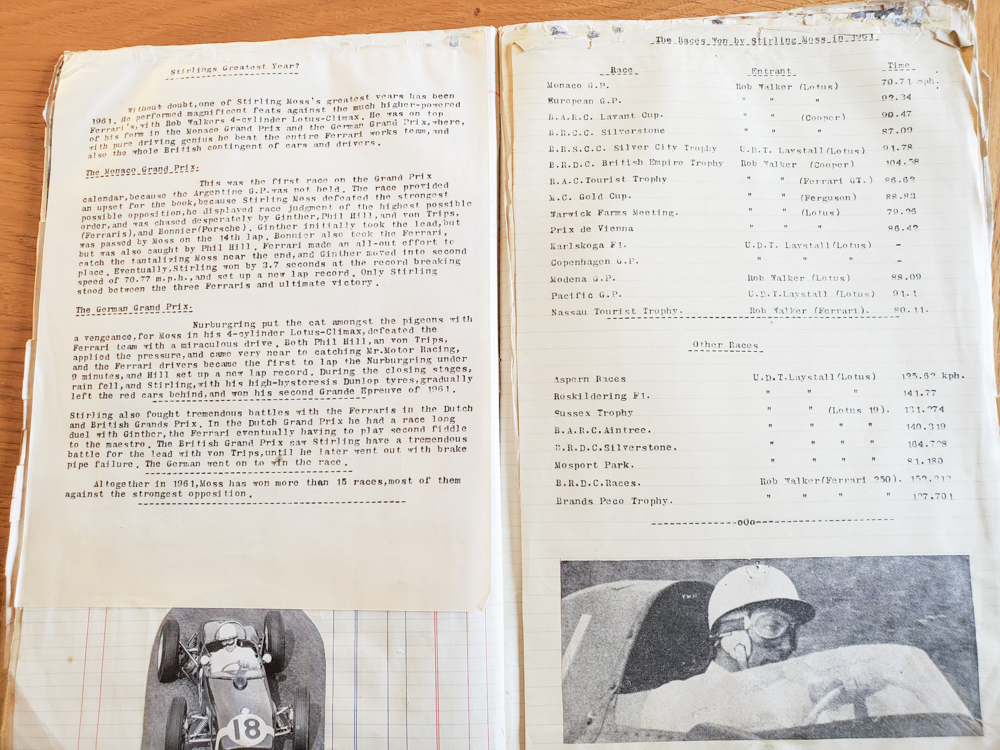 Published by The Mike Hayward Collection on