New images from 1964 Grovewood Trophy

New photographs from the 1964 Grovewood Trophy for F2 cars, held at Mallory Park, have just been added to the Mike Hayward Collection of classic British motor sport images.
The pictures - which are all available to buy as prints - show the Midland Racing Partnership Lolas of Richard Attwood and Tony Maggs, the Normand Cooper of Tony Hegbourne and the Colchester Racing Merlyn driven by David Hobbs.
Richard Attwood was eliminated on lap three when he was in collision with MRP team mate Bill Bradley at Gerard's Bend.
Hegbourne finished fifth and Hobbs came home in seventh place.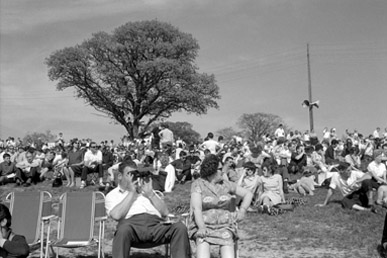 The race was won by Jim Clark in a Lotus Cosworth, but a new name to the British public was Jochen Rindt driving a Ford of Austria Brabham.
Rindt was fastest in practice but stalled on the grid, fighting back to finish in third place.
It was a sweltering hot day in the Leicestershire countryside to judge by the pictures of spectators basking in the May sunshine.
See all the F2 images from this race here.
Published by The Mike Hayward Collection on (modified )