Goodwood Festival of Speed 2015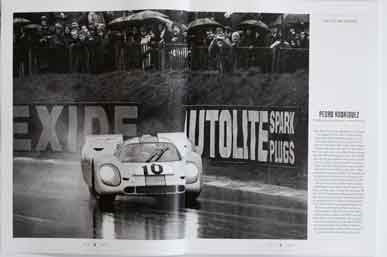 Great to see our image of Pedro Rodriguez in a Gulf Porsche 917 used really well in this year's Goodwood Festival of Speed programme Flat-Out and Fearless.
It was an absolute privilege to be there on that day in 1970 at Brands Hatch when Pedro gave a brilliant display of wet weather driving winning the BOAC 1000k.
I couldn't get to the festival this year but enjoyed some of the excellent live coverage on television of this annual festival of historic motor sport.
The highlight for me was the amazing 'Beast of Turin' 28 litre Fiat spitting flame as it thundered up the hill.
This was the fastest car in the world in 1911 and Goodwood was its first public appearance for a hundred years.
Just what the Festival of Speed is all about!
Published by The Mike Hayward Collection on (modified )