Heyday of the Oulton Park Gold Cup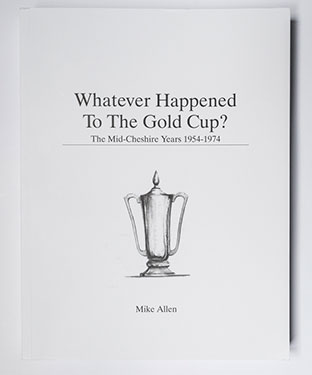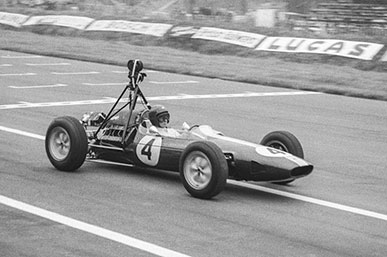 I've just finished reading the excellent Whatever Happened to the Gold Cup by Mike Allen, which tells the story of the Oulton Park Gold Cup races held between 1954 and 1974.
The book is not just a series of race reports but goes into incredible detail about the drivers and cars that took part in the actual Gold Cup and support races.
It's quite astonishing how Mike has been able to amass such an amazing wealth of information, backed up by a large number of previously unpublished images - quite a few of which are from the Mike Hayward Collection, I'm glad to say!
My pictures include this shot from 1963 of Jim Clark, right, with a camera fitted to his Lotus. Unfortunately, the battery pack was taped to the exhaust pipes and it subsequently fell off.
The annual trip to Oulton to see my heroes in action was always one of the highlights of my year. I saw Stirling Moss win in 1960 and 1961, but sadly those were his last competitive appearances at the event before his Goodwood crash in 1962.
Thanks to this excellent book I now know far more about the Gold Cup races than I did all those years ago when spectating at Knickerbrook on a home-made stand constructed from electrical conduit and a plank of wood!
Mike Allen deserves a lot of praise for what must have been a labour of love. This is a publication that should grace the bookshelves of anyone who enjoyed those brilliant times.
:: Whatever Happened to the Gold Cup can be bought via this Paypal link or by contacing Mike on Facebook.
Published by The Mike Hayward Collection on (modified )