MHC images used in John Fitzpatrick book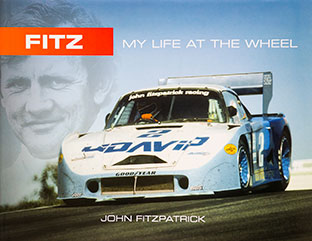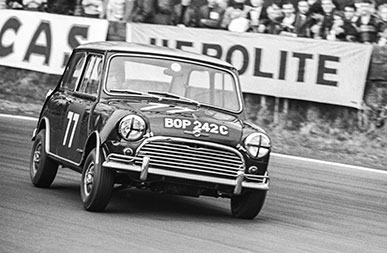 Excellent to see two images from the Mike Hayward Collection published in Fitz: My Life at the Wheel, which is the new autobiography of John Fitzpatrick.
The first image, seen right, was taken on the occasion of my first ever track pass, and shows John drifting through Old Hall Corner at Oulton Park in a Broadspeed Mini Cooper S at the 1965 Spring Race meeting.
The second picture is of him at the Silverstone International Trophy in 1966 driving a Broadspeed Ford Anglia.
The book charts John's life in motor sport which began in 1962 with a Mini bought by his father as a 17th birthday present.
His racing career continued for 22 years, during which time he competed on the world's most famous circuits in some of the most iconic cars of the time.
How different his life could have been if he hadn't broken both wrists falling out of a tree, putting an end to his hopes of becoming a professional golfer!
:: Fitz: My Life at the Wheel by John Fitzpatrick is published by Autosports Marketing Associates Ltd
Published by The Mike Hayward Collection on (modified )